Stephen Holt is Terrafirma's top pick in 2023 PBA Draft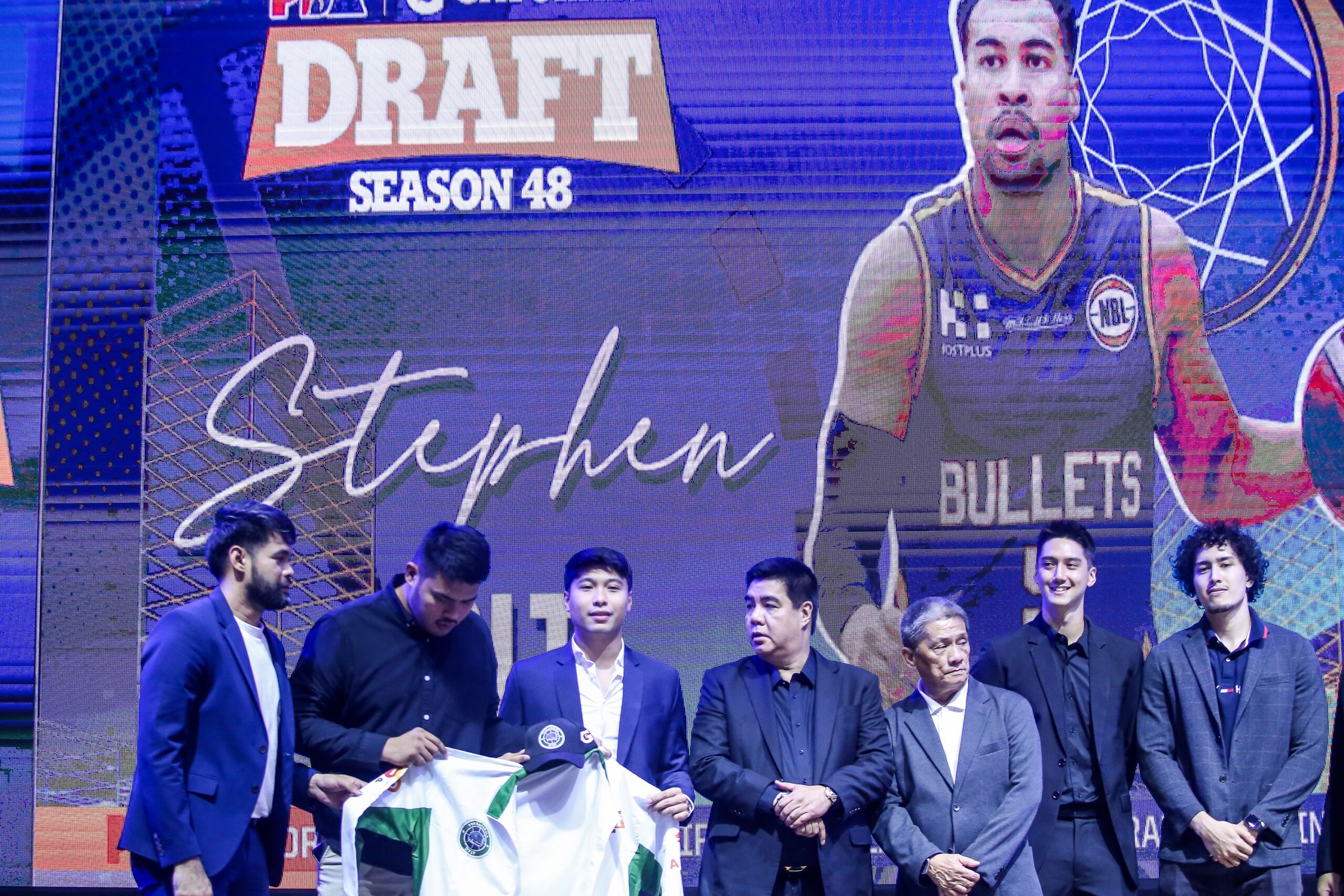 MANILA, Philippines—Terrafirma selected Stephen Holt as the first overall pick of the 2023 PBA Draft at Market! Market! in Taguig on Sunday.
The 6-foot-4 Holt had stints in the NBA G League and the Summer League with the Atlanta Hawks after going undrafted in the 2014 NBA Draft.
The 31-year-old also played in Australia and Europe.
"I'm a two way player and [I'm] committed to both ends of the floor… I'm known for being a shooter, athletic and rebounding," said the Filipino-American guard, who was not present during the PBA draft, in a video call.
"I'm definitely gonna try and make an impact on the floor and hopefully we get a good season."
Butler University product Christian David was then selected by the Blackwater Bossing at No. 2.
University of the East one-and-done player Luis Villegas, meanwhile, was the No. 3 overall pick by Rain or Shine under coach Yeng Guiao.
"I'm super grateful for the journey and I'm grateful that it came to this," said Villegas.
The Elasto Painters stayed on the podium after Villegas to select Keith Datu Jr., another big man like Villegas.
Zavier Lucero, who is still in California, completed this year's Top 5 picks after being selected by Northport.
"I'm just excited, really happy to hear my name called, I'm ready to get healthy and show everything I need to show on the court. I'm just grateful for the opportunity," said the Fighting Maroon, who is still recovering from an ACL injury.

Read Next
Subscribe to INQUIRER PLUS to get access to The Philippine Daily Inquirer & other 70+ titles, share up to 5 gadgets, listen to the news, download as early as 4am & share articles on social media. Call 896 6000.
For feedback, complaints, or inquiries, contact us.