Mike Babcock Had To Go After All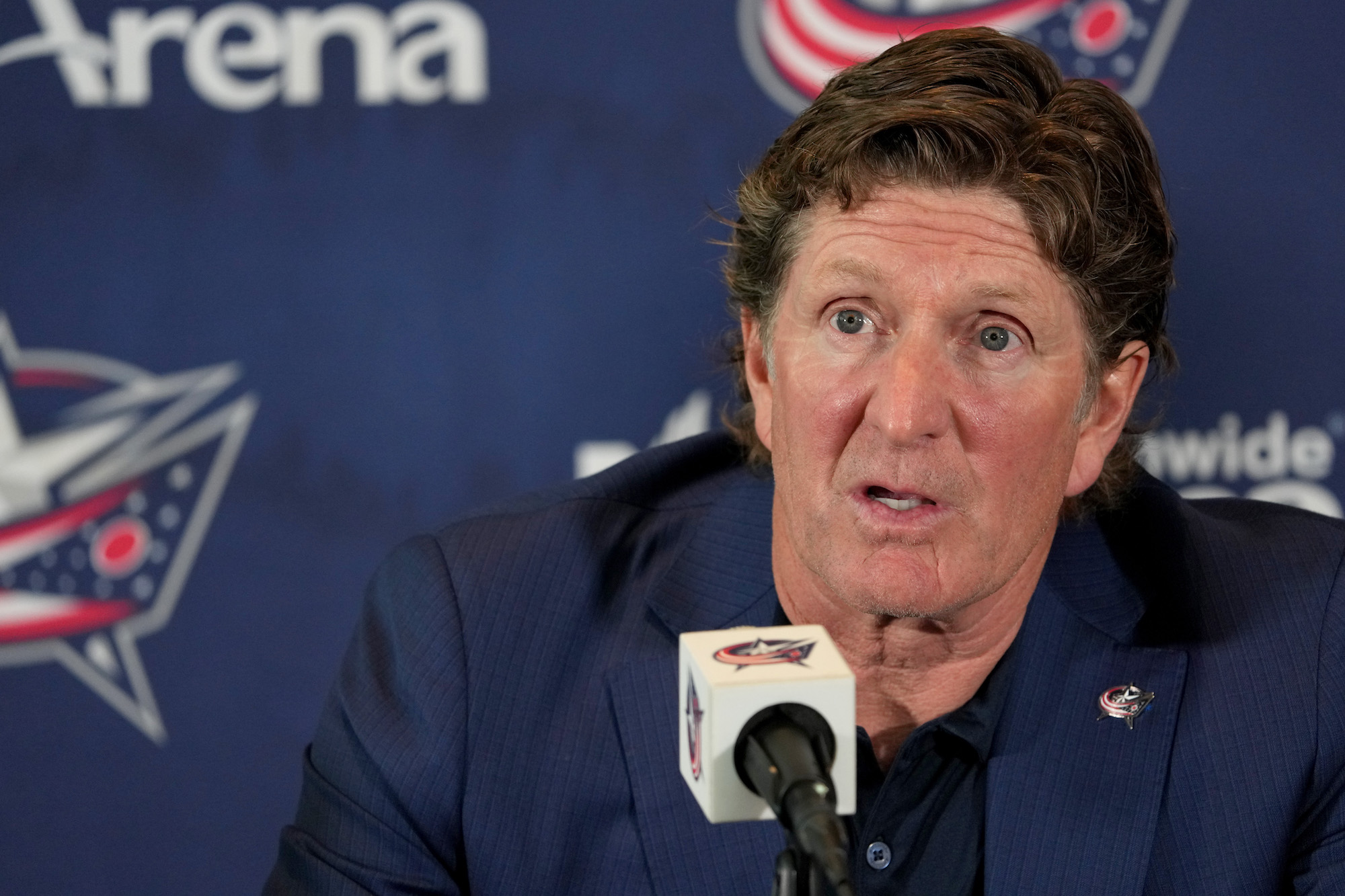 Defector would like to issue a correction. We have, it turns out, not yet found the one thing Mike Babcock might be innocent of, and are still searching for it. After 78 days on the job, the widely disliked coach has resigned from the Columbus Blue Jackets, after the NHLPA investigated a report from the Spittin' Chiclets podcast that Babcock had made players uncomfortable by looking at photos on their camera rolls.
It's one of those "resign or we'll fire you" resignations, as the team statement makes obvious. "This was a difficult decision on everyone's part, but one we felt necessary to ensure our focus remains on the players and the team's upcoming season," said GM Jarmo Kekalainen. Associate coach Pascal Vincent will take the reins.
It's not clear what the NHLPA probe turned up that differed from the accounts offered by veterans Boone Jenner and Johnny Gaudreau last week, which portrayed a new coach getting to know his players by asking to see pictures of their families, but Sportsnet's Elliotte Friedman reports that some of Columbus's younger players weren't comfortable with it. "Awkward interactions," a source told ESPN's Emily Kaplan. Friedman also has this, which sounds ominous:
According to multiple sources, one of the most serious concerns was a meeting that occurred away from team facilities that included "several minutes" of looking through a phone. That was beyond the scope of what was initially understood to have occurred.
That sure sounds like Paul Bissonnette's report was closer to the truth than the version put out in a statement by Babcock and team captain Boone Jenner on Wednesday. I'll admit to my distaste for Bissonnette rivaling my distaste for Babcock, thus allowing Jenner's statement to sway my assumptions; I apologize for that, and distinctly resent hockey culture for making me choose between the two.
The Blue Jackets come off poorly here. Babcock's hiring in the first place was a willing stroll through a minefield. Set aside the NHL's wider disease of hiring the same eight guys over and over again—this was a coach who had made enemies everywhere he'd worked, and not for no reason. Kekalainen's job deserves to be in jeopardy, and maybe president of hockey ops John Davidson's too. It's not a sign of a healthy culture when the team captain puts out a statement defending someone without knowing or finding out that his younger teammates don't agree: Whether Jenner was pressured into giving the statement, or whether younger players didn't feel comfortable telling veterans about their issues with Babcock, it's not good.
Babcock departs with the fourth-best win percentage in Blue Jackets franchise history.