We're Petitioning to Investigate and Impeach Justice Samuel Alito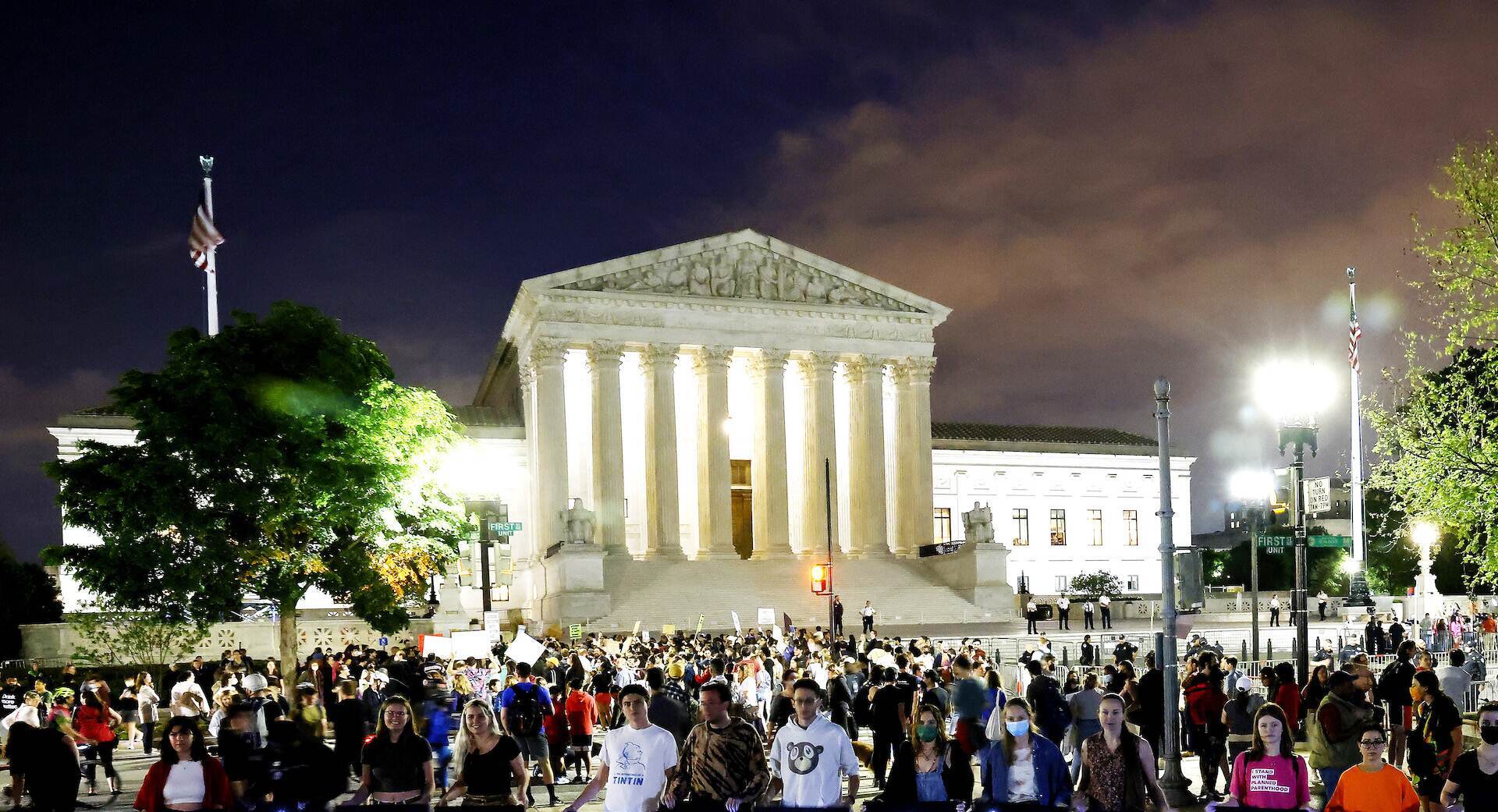 Supreme Court Justice Samuel Alito's questionable actions and unethical behavior have gone on for far too long—and it's time for him to be held accountable.
From enjoying a luxury vacation paid for by a right-wing megadonor with cases before the court to his wife leasing land to an oil and gas firm while he was undermining the Environmental Protection Agency, Alito's corruption abounds. Alongside his problematic conduct outside of the court, Alito's consistent pattern of ruling in favor of corporate interests over the rights of everyday Americans is alarming. We cannot let Justice Alito continue to strike down our civil liberties and rule against our fundamental rights with his biased and unethical decisions.
Justice Samuel Alito isn't the only one. 
Clarence Thomas has refused to recuse himself from cases involving the attempt to overturn the 2020 election, an attempt which his own wife was involved with. Meanwhile, he's accepted hundreds of thousands in gifts from a right-wing megadonor—while ruling in favor of that megadonor's causes and against basic protections for workers, the environment, our health care, and our families.
The recent rulings by the U.S. Supreme Court have sent shock waves through our nation, striking at the very foundation of fairness and justice. These major decisions, including ending affirmative action in higher education, derailing President Joe Biden's plan to address student loan debt, and stripping away LGBTQ+ rights—following last year's devastating rulings on abortion and gun safety—are not isolated incidents. They're symptoms of a larger problem: a court compromised by biased justices like Samuel Alito and Clarence Thomas, showing blatant disregard for the public's interest while benefiting right-wing billionaires and pursuing their own ideological crusades.
Samuel Alito's behavior directly conflicts with his role as a Supreme Court justice.
If you've been following the news, you already know about the questionable actions and unethical behavior of Justice Alito and his wife. This egregious behavior is an outright betrayal of the public's trust as our justice system is being sold to the highest bidder. 
It's one thing for a billionaire to curry favor with lavish gifts. It's another for a Supreme Court justice, who should be held to the highest levels of scrutiny and of ethics, to accept these gifts and cozy up to billionaire and corporate interests. Not only did Alito accept the vacation, but he never disclosed it and did not recuse himself from cases involving his benefactor, Paul Singer.
Yet while Justice Alito and his wife's shady associations and questionable financial dealings raise serious concerns about their impartiality and motives, they aren't the only ones entangled in this web of corruption. Among Justice Clarence Thomas's hundreds of thousands of dollars in gifts from right-wing megadonor Harlan Crow are trips and even the private-school tuition for Judge Thomas's godchild. Crow even owns the house where Justice Thomas's mother lives rent free.
And no, this is not a coincidence—it's a systemic problem that's poisoning the highest court in our country. It's time to push back against corruption and demand accountability from those wielding immense power.
MoveOn is taking action.
It's clear that Justice Alito and others on the court are more interested in pushing their own agendas than upholding the principles of fairness and equality. We must take a stand and demand a full investigation into the actions of Justice Alito, Thomas, and any other justice whose behavior raises red flags.
We not only need a code of ethics but an immediate and thorough investigation into what gifts the justices received, from whom, their ties to benefactors, and any potential conflict of interest before the court. We need investigations on why the justices failed to disclose these gifts or recuse themselves. And we need impeachment hearings to confront any wrongdoings that bring shame to the court and corruption to the cause of justice.
And that's why we're urgently calling for a full investigation into the actions of Justice Samuel Alito, Justice Clarence Thomas, and any other corrupt Supreme Court justices whose behavior raises red flags.
Here's how you can get involved:
Join us in signing the petition calling for an investigation into Justice Alito, Justice Thomas, and the broader issue of judicial misconduct. Together, we can expose the truth and fight for a Supreme Court that genuinely represents the interests and values of the American people. And these investigations are only the start as we pursue a real, accountable code of ethics for the court and truly expand the court to rebalance it from the right-wing takeover of McConnell and Trump's court-packing schemes.