Get Your Free Bookmarks Today and Support Our Mission to Fight Book Bans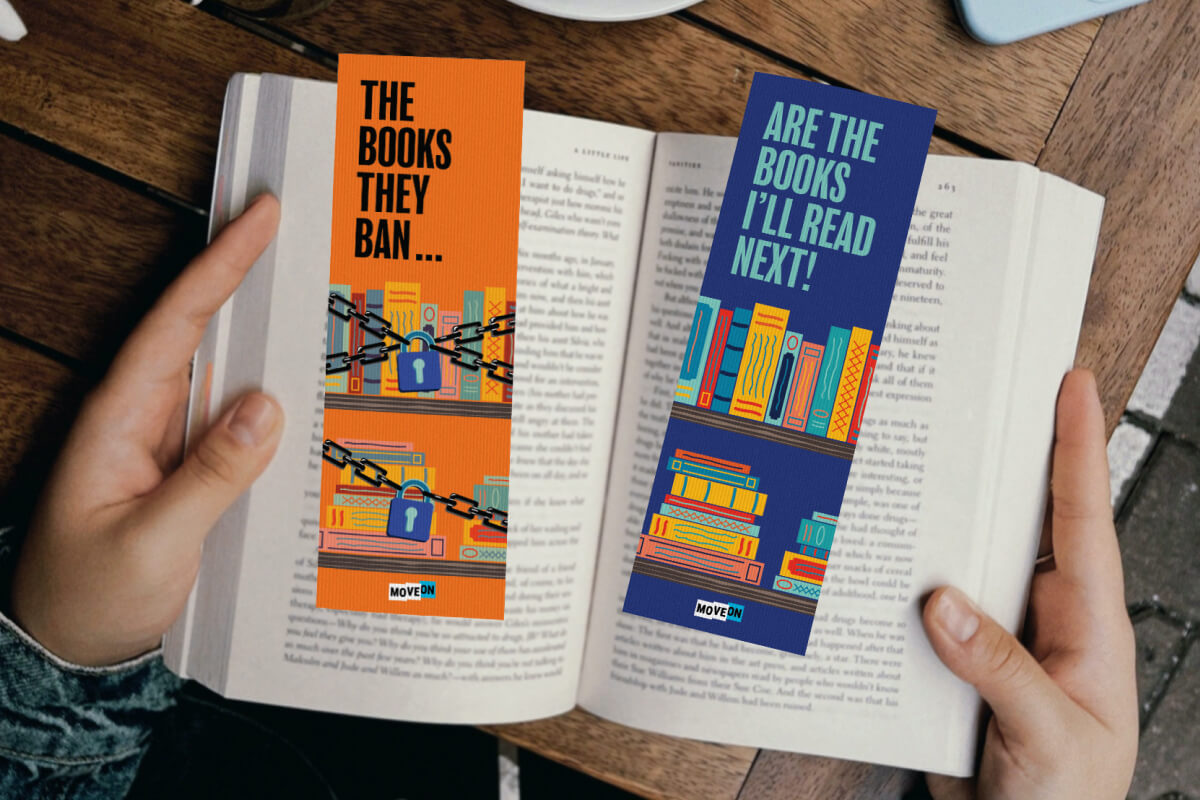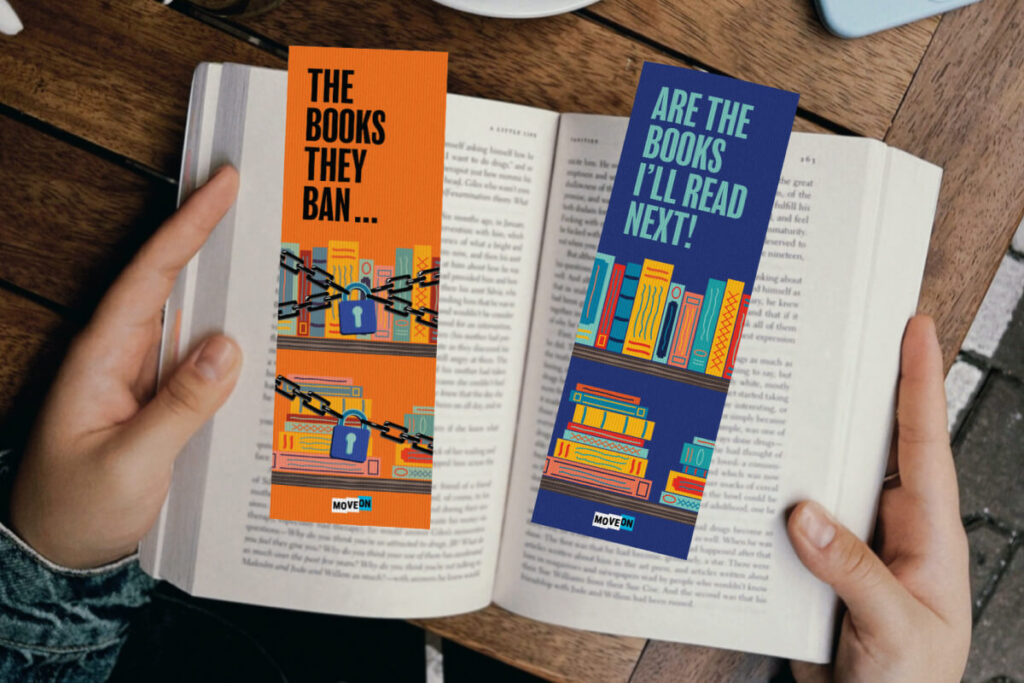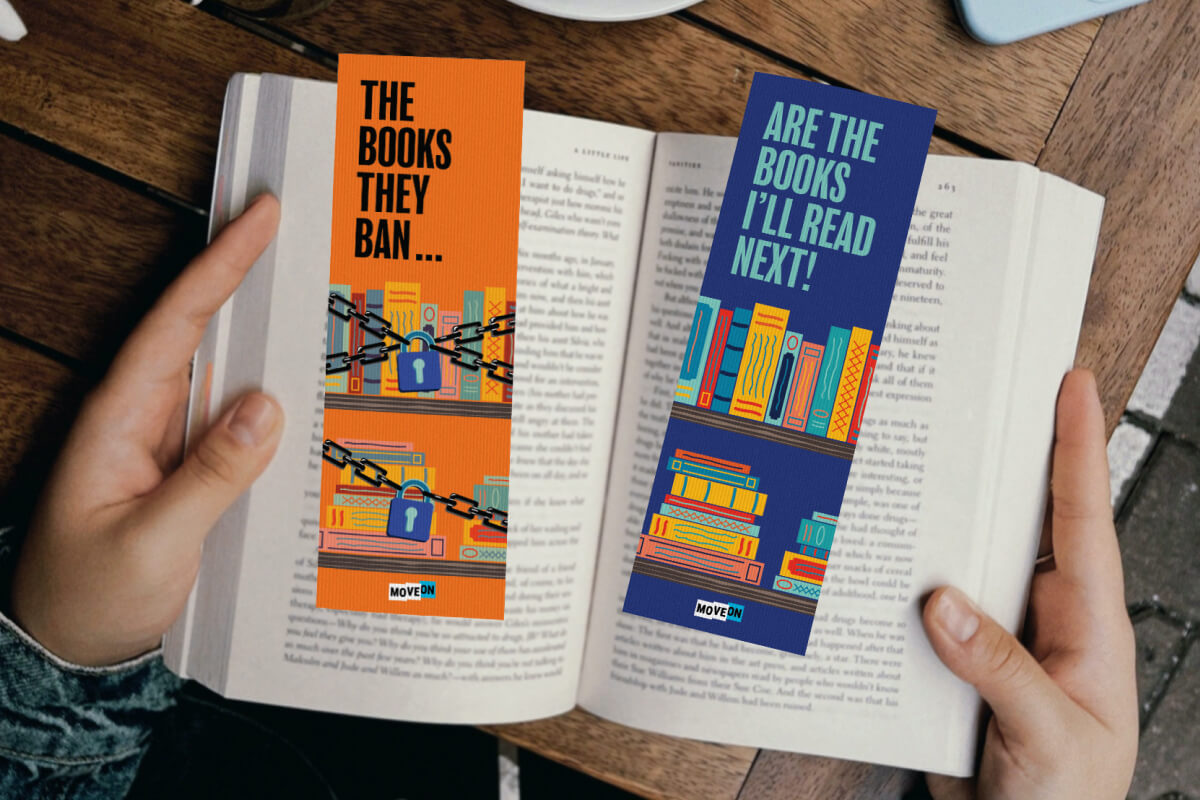 MoveOn's first ever Banned Bookmobile is on the move and will be traveling through multiple states, giving out as many banned books as possible to students to fight back against book bans by MAGA politicians like Ron DeSantis.
We hope to see you on the road! But whether you're able to join us in-person or not, you can still show your support! That's right, MoveOn just released our brand-new, special-edition "The Books They Ban Are the Books I'll Read Next" holographic bookmark—and we're giving them away for FREE while supplies last, as part of our drive to celebrate books, the freedom to read, and our push against book bans.
Click here or on the image below to claim your free bookmark.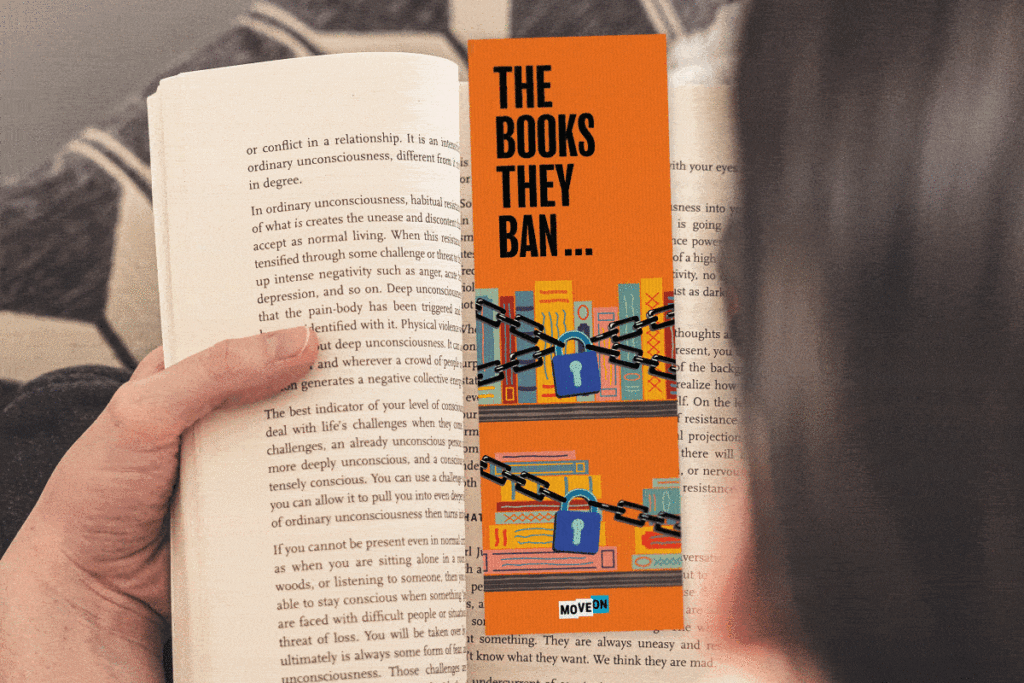 Far-right extremists are pursuing a coordinated and relentless crusade to ban books.
These efforts are intended to stop students from learning about race, sexual orientation, gender identity, police violence, the Holocaust, different cultures, and an unbiased version of the history of our country. From school boards and library boards to state legislatures, they are finding ways to remove books from shelves and classroom lessons.
Among the most frequently banned books in America? "The Hate U Give," written by Angie Thomas, which traces the life of a 16-year-old Black girl from a poor neighborhood who attends an elite, white private school and witnesses a white police officer shoot and kill her childhood friend, along with "Gender Queer," a memoir about self-discovery and gender identity by nonbinary author Maia Kobabe. In Florida, the complaint of one parent even had "The Hill We Climb," a poem by the National Youth Poet Laureate Amanda Gorman, which she read at President Biden's inauguration, removed from a class curriculum.
Unfortunately, this dangerous, right-wing campaign to ban books across the nation is only escalating.
The American Library Association reported a record number of attempted book bans—most of which target books written by or about people of color or members of the LGBTQ+ community—in 2022, nearly doubling the previous year.
How you can get involved:
It's vital that everyone is able to read essential works that teach empathy and compassion and lift up the most pressing issues facing our society.
That's why MoveOn is supporting a range of efforts to fight against book bans—from a Banned Bookmobile getting ready to tour the country, to petitions signed by hundreds of thousands of MoveOn members, to ways folks can proclaim their opposition to bans in their everyday lives—including these "The Books They Ban Are the Books I'll Read Next" bookmarks. By getting yours and using it proudly, you'll join our fight to stop book bans and raise awareness about the GOP's effort to restrict learning and freedom of expression.
Click here to get your free bookmark now (while supplies last) and use it to keep your place in your banned book!