Hardeep Singh Nijjar: Canada expels Indian diplomat over 'credible allegations' linking India's government to killing on Canadian soil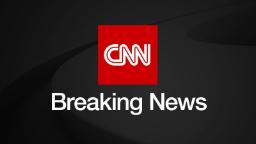 CNN
 — 

Canada has expelled a top Indian diplomat from the country, after Prime Minister Justin Trudeau described "credible allegations" linking India's government to the assassination of a Canadian citizen and prominent Sikh leader.
"Over the past number of weeks, Canadian security agencies have been actively pursuing credible allegations of a potential link between agents of the government of India and the killing of a Canadian citizen Hardeep Singh Nijjar," Trudeau said in parliament on Monday, adding his government would take all steps necessary '"to hold perpetrators of this murder to account."
Nijjar was a prominent Sikh leader in British Columbia, and according to local police, he was gunned down in his truck in June by two masked gunmen outside a Sikh temple in Surrey, BC. His death both shocked and outraged the large Sikh community in Canada that now numbers in the hundreds of thousands
India designated Nijjar a terrorist threat several years ago, labeling him part of a separatist movement for Sikhism.
The Indian diplomat's expulsion was confirmed by Canada's foreign affairs minister, Mélanie Joly, who also confirmed that the individual is the head of the Indian intelligence agency in Canada.
"Today we're acting by expelling a key diplomat, but we will get to the bottom of this," she told reporters in Ottawa on Monday.
Trudeau also said Monday that he had brought Canada's concerns over the assassination "personally and directly" to Indian Prime Minister Narendra Modi last week at the G20.
"Any involvement of a foreign government in the killing of a Canadian citizen on Canadian soil is an unacceptable violation of our sovereignty," he said.
Canadian police have not arrested anyone in connection with Nijjar's murder, but in an August update, police released a statement saying they were now investigating three possible suspects and issued a description of a possible getaway vehicle, asking for the public's help.
CNN has reached out to the High Commission of India in Ottawa for comment but has not received a reply.