Cyclist accused of kneeing young girl adds insult to injury after winning lawsuit against her dad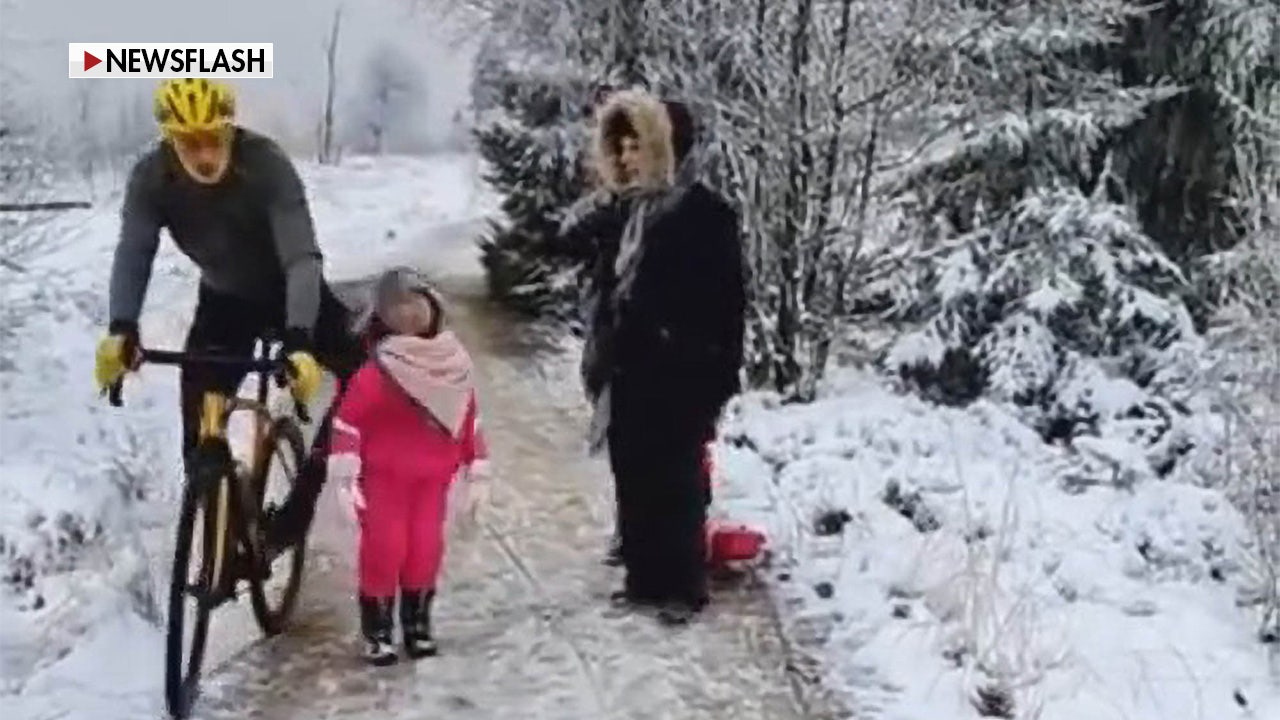 A cyclist in Belgium who went viral after he was accused of kneeing a 5-year-old girl and knocking her to the ground on Christmas Day 2020 has now won a defamation lawsuit against the girl's father.
The viral video shows the young girl and her mother walking along a nature trail as the unidentified 63-year-old cyclist comes up behind them and looks to deliberately stick out his knee, knocking the child down face-first into the snow. The cyclist then pedals away without apologizing, prompting the family to report the incident to police.
The ordeal was caught on video by the girl's father, Patrick Mpasa, who later posted it to social media, where it went viral.
CYCLING EVENT ALTERS CATEGORY POLICY AFTER FUROR OVER TRANSGENDER COMPETITOR'S WIN IN WOMEN'S RACE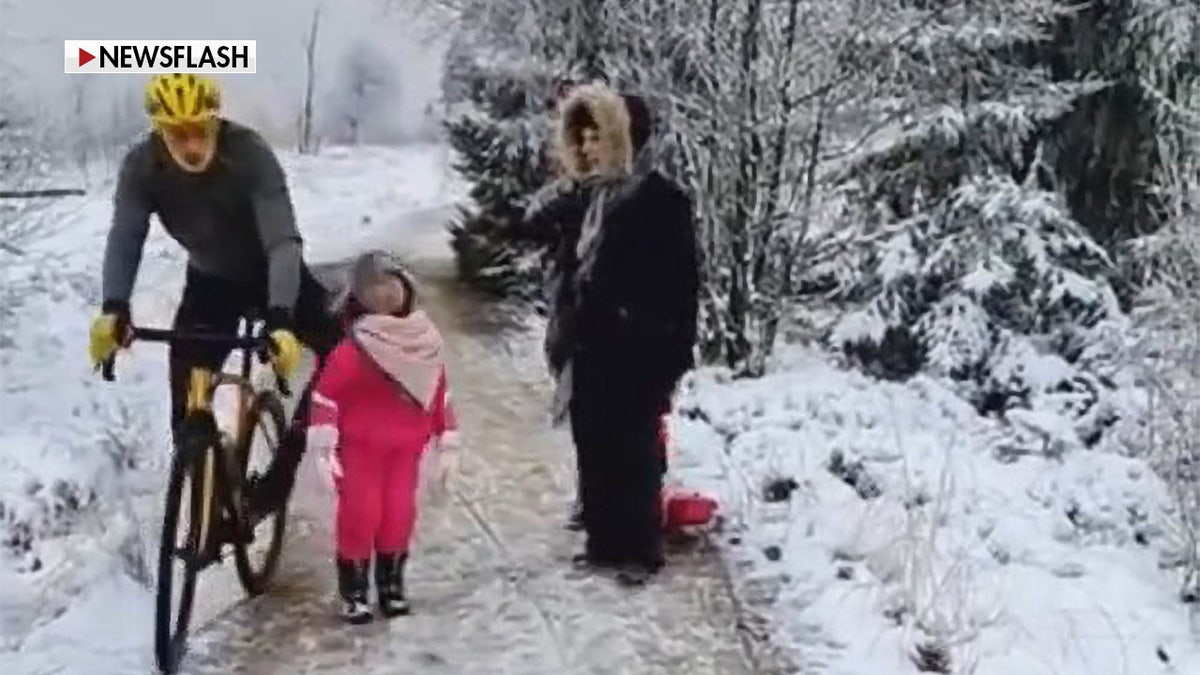 The case eventually went to court in February 2021, according to a report from the New York Post, where the cyclist said he stuck out his knee to "avoid a fall" and that he "did not immediately realize" he knocked the young girl over.
The judge in the case ordered the cyclist to pay a small fine equivalent to about $1, reasoning that the biker did not intentionally hurt the girl, who was identified by the name Neia, and that he had since faced a rash of social media criticism.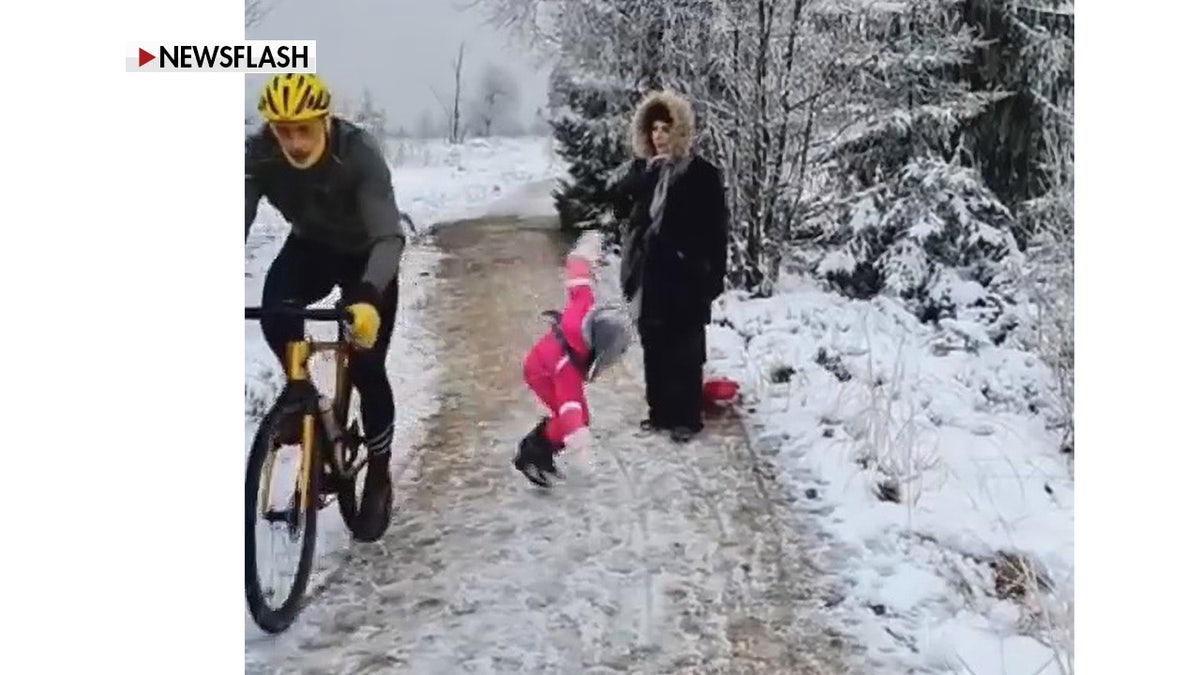 But Mpasa claims he never posted the video in an attempt to seek revenge, instead saying he was hoping to "raise awareness" about the dangers of similar situations.
CLICK HERE TO GET THE FOX NEWS APP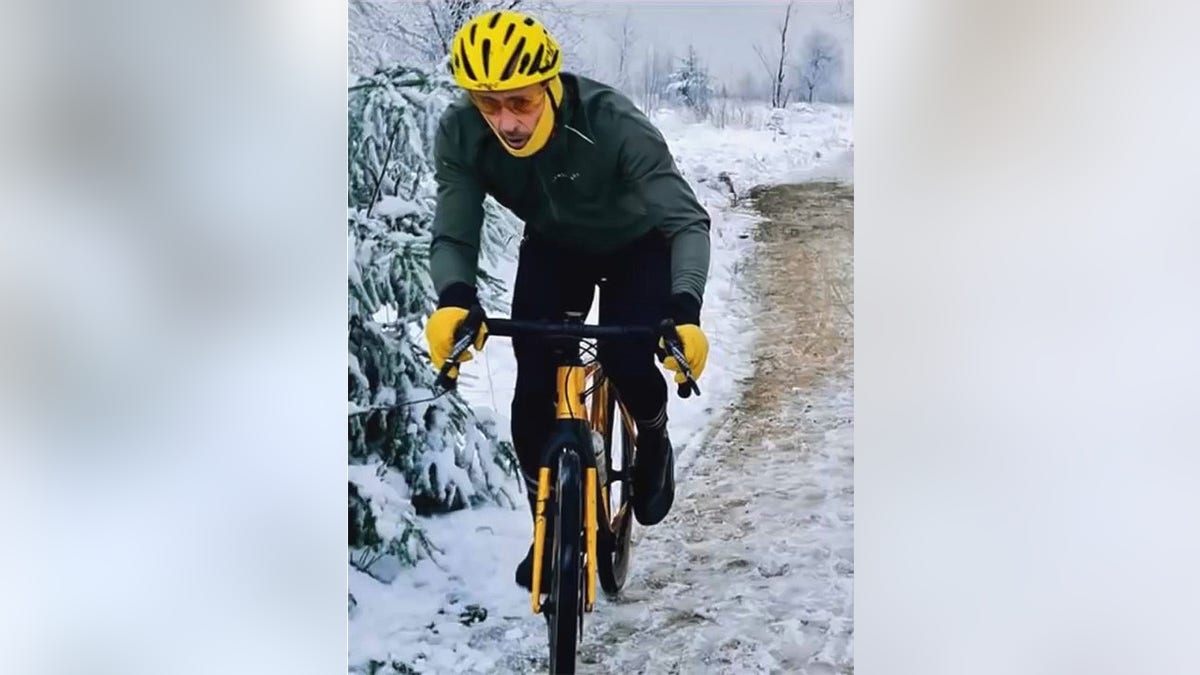 "I also don't want a witch hunt, I just want him to apologize," he wrote in the December 2020 post, acceding to the report.
The cyclist eventually filed a defamation lawsuit against the family and won, with a judge in the city of Verviers set to decide how much he will receive from the suit in April.